BIKE THE GOLDEN GATE BRIDGE!
Full Day Bike Rental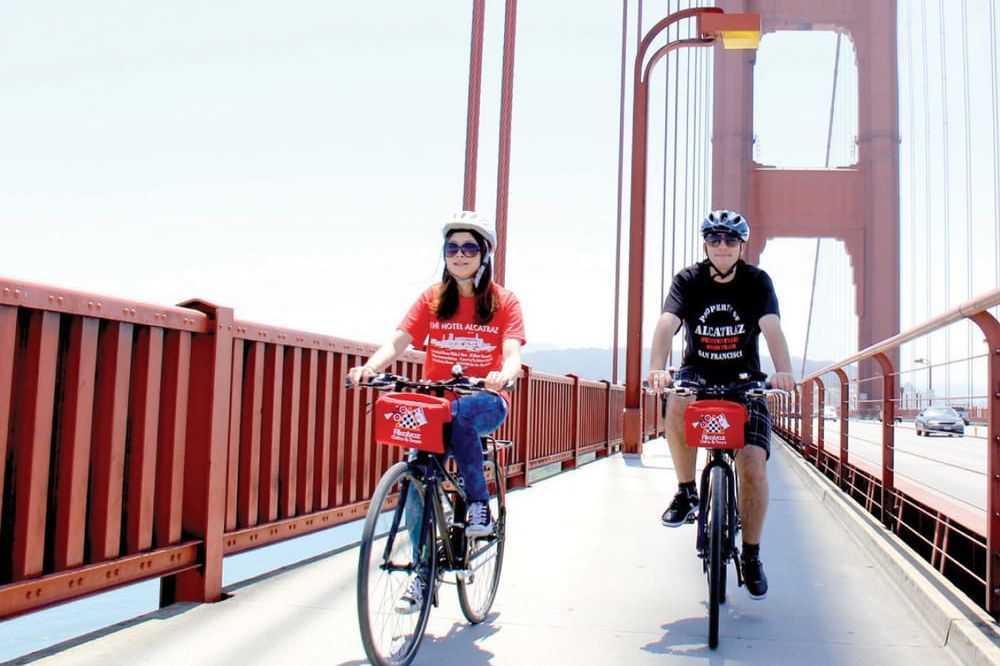 Additional Information
Rental pick-ups are available from 8 a.m. to 6 p.m. from Monday to Friday and 8 a.m. to 8 p.m. on Saturday and Sunday. Rental duration is for 24-hours if the customer has a place to safely store the bike indoors overnight.
Inclusions
• Helmets
• Bike Lock
• Bike Pouch
• Bike Rack
MORE INFORMATION
Explore San Francisco on a bike rental. We have two convenient locations where you can pick up your bikes.
If you would like to ride along the Bay, bike the Golden Gate Bridge, or make your way to Sausalito and return by ferry back to San Francisco, then our Fisherman's Wharf location (2718 Hyde Street) is your most ideal location to start.
If you prefer to explore the city, visit the Painted Ladies, or explore Golden Gate Park, then our Union Square location (571 Post Street) is the most convenient starting point for you.